Disney's newest animated movie has quickly become a household favorite and the music has topped the charts for weeks with "We Don't Talk About Bruno" being in the number 1 spot. Encanto is filled with gorgeous imagery, Latin American cultural references, and themes of family, compassion, humility, and self-discovery.
Here are some books to check out if you are an Encanto fan:
Love Sugar Magic by Anna Meriano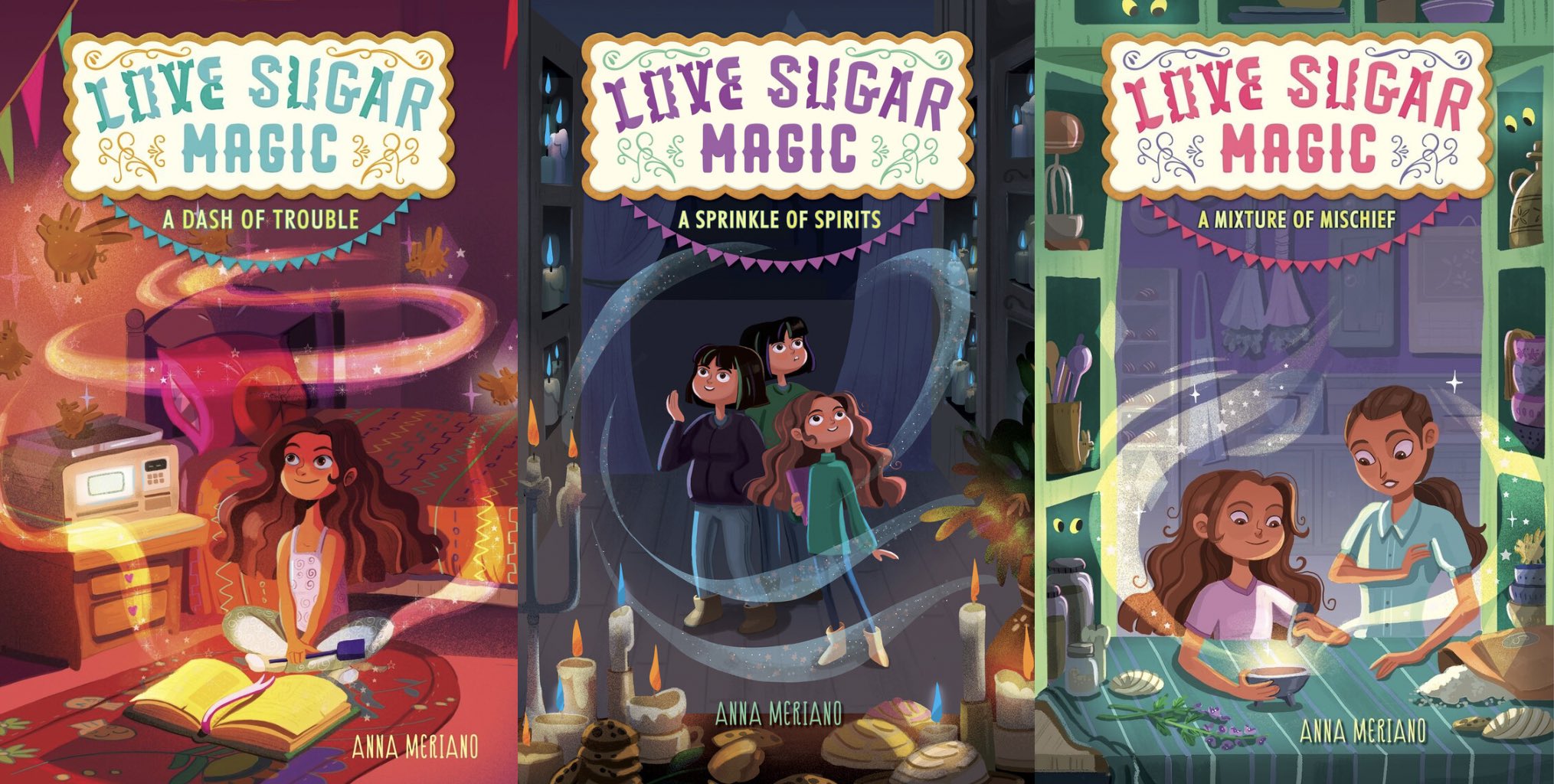 Mischief, friendship, and a whole lot of heart can be found in this wonderful series. The Logroño's family owns the most beloved bakery in Rose Hill, Texas and everyone helps out except Leo. What Leo doesn't know is that her family is hiding something magical about their family and their bakery. Just like Mirabel in Encanto, Leo struggles to find her way in her family so that she can prove that she's just as "special" as they are.
Alma and How She Got Her Name by Juana Martinez-Neal
Alma Sofia Esperanza José Pura Candela has way too many names. She turns to her Dad for answers and finds that her very long name tells the vibrant story of where she came from and who she may one day be.
Savvy by Ingrid Law
For generations, the Beaumont family has harbored a magical secret. They each possess a savvy, a special supernatural power that strikes when they turn thirteen. Mibs is desperately waiting for her savvy to come when the family gets bad news about their Poppa. Mibs becomes convinced that her savvy is to help her Poppa and she embarks on a magical journey that will force her to make sense of growing up and of other people, who might also have a few secrets hidden just beneath the skin.
Islandborn by Junot Diaz
Islandborn is a celebration of creativity, diversity, and our imagination's boundless ability to connect us—to our families, to our past and to ourselves. When Lola's teacher asks the students to draw a picture of where their families immigrated from, all the kids are excited. Except Lola. She can't remember. But with the help of her family and friends, and their memories—joyous, fantastical, heartbreaking, and frightening—Lola's imagination takes her on an extraordinary journey back to The Island.